Old York Road, Amwell Road, Hamilton Street, Easton Avenue, Raritan Avenue, Woodbridge Avenue, Main Street, Rahway Avenue, Lawrence Street, East Grand Avenue, West Grand Avenue, Elizabeth Avenue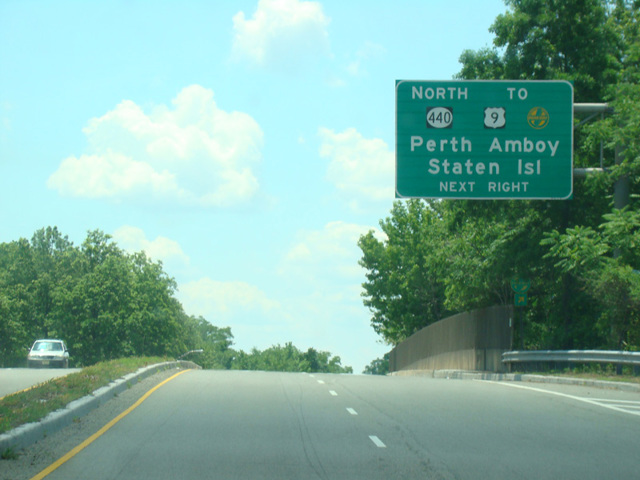 ---
Direction:

East/West

Western Terminus:

Old York Road (NJ 179) and US 202 in East Amwell

Eastern Terminus:

Park Avenue in Linden

Distance:

42.40 miles

Counties:

Hunterdon, Somerset, Middlesex, Union

Signed:

Yes
CR 514 is an east/west route in Central New Jersey. Old York Road changes designation from NJ 179 to CR 514 at its intersection with US 202 in East Amwell. CR 514 follows Old York Road northeast for a couple of miles until it splits off to become CR 613. It continues east along Amwell Road to Somerset, where it changes names to become Hamilton Street. In New Brunswick, CR 514 turns off Hamilton Street onto Easton Avenue (CR 527). CR 514 and CR 527 are multiplexed along Easton Avenue for a couple of blocks before CR 514 turns onto Raritan Avenue (NJ 27). CR 514 is multiplexed with NJ 27 across the Raritan River to Highland Park, where is splits off onto Woodbridge Avenue.
Woodbridge Avenue runs northeast through Edison, crossing the New Jersey Turnpike (I-95) twice with no interchange. In Fords, Woodbridge Avenue changes names to become Main Street. In Woodbridge, CR 514 turns north onto Rahway Avenue, which it follows to Rahway. There, Rahway Avenue changes name to become Woodbridge Avenue again for a few blocks and then Lawrence Street, which ends at East Grand Avenue (CR 613). CR 514 is multiplexed with CR 613 across the railroad tracks, changing names to become West Grand Avenue, and then turns north again onto Elizabeth Avenue. CR 514 follows Elizabeth Avenue north to Linden, where it ends at Park Avenue.
Most of CR 514 is a two-lane undivided road, with the exception of Woodbridge Avenue in Edison, where it widens to four lanes and is divided.
There is a second, discontiguous segment of county road that is signed as CR 514 and recognized as such by Union County but not by the state. It begins at Park Avenue across the railroad tracks from Elizabeth Avenue and runs north along East Linden Avenue and Lidgerwood Avenue to Edgar Road and Washington Avenue in Elizabeth. It does not connect to any other 500 series route, and both of its termini are at local streets, although it does cross NJ 439.
---