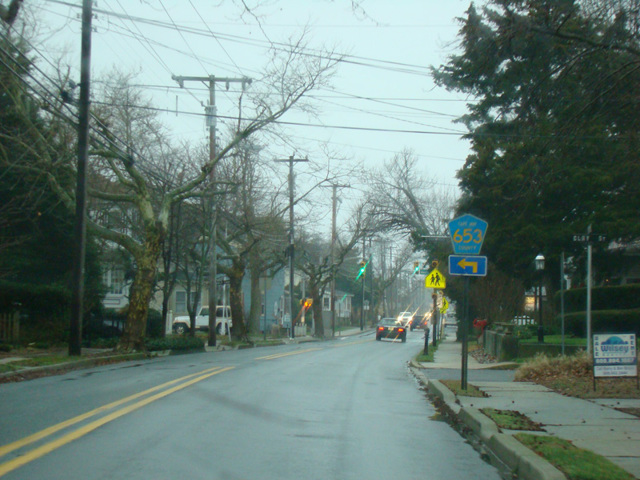 ---
Direction:

North/South

Southern Terminus:

Jackson Street (Cape May CR 606) in Cape May

Northern Terminus:

Sandman Boulevard (US 9) in Lower Township

Distance:

3.06 miles

Counties:

Cape May

Signed:

Yes
NJ 109 is a short route extending connecting Cape May to the Garden State Parkway (NJ 444) and US 9. It begins at Jackson Street (CR 606) and runs north through Cape May as a two-lane undivided road called Lafayette Street. After about a mile, Lafayette Street becomes a southbound one-way street for one block in the downtown area of Cape May. Northbound traffic is routed along Sidney Avenue and Washington Street. After the northbound and southbound lanes come back together, NJ 109 widens to four lanes and crosses a bridge over the Cape May Canal. On the other side, it meets the Garden State Parkway (NJ 444) at its southern terminus and curves to the west. After about half a mile, it ends at US 9.
The southern terminus of NJ 109 is the southernmost point in the state highway system and only feet away from the southernmost point in the New Jersey.
---
Copyright © 2003-2021 by David Golub. All rights reserved. The author would like to thank William Roll for contributing photographs and LC for contributing documents to this web site. You may not reproduce any text or photographs on this web site without express permission from the author. Hotlinking of images from this site is strictly prohibited. Route symbols based on graphics from Central PA/MD Roads and Wikipedia. Map icons by MapGlyphs.com.