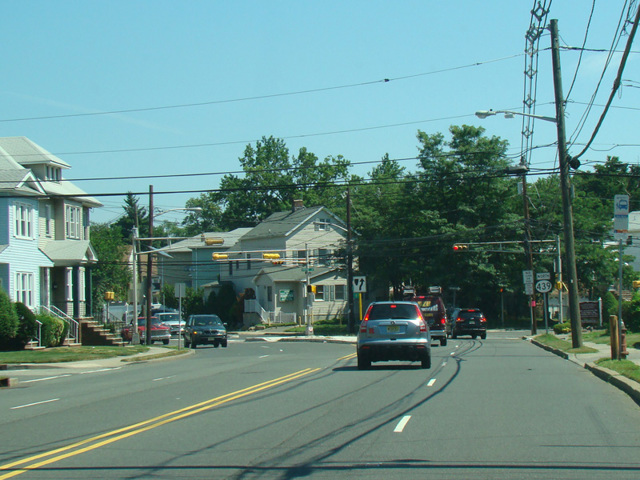 ---
Direction:

North/South

Southern Terminus:

Union Freeway (I-278) in Elizabeth

Northern Terminus:

Newark Avenue (NJ 27) in Elizabeth

Distance:

3.95 miles

Counties:

Union

Signed:

Yes
NJ 439 is a semicircular route that forms a beltway around Elizabeth. It begins at the Union Freeway (I-278) near the Goethals Bridge. The first section is an east/west road called Bayway, which runs west to a traffic circle at US 1/US 9. Beyond the circle, NJ 439 is called South Elmora Avenue. It loops around Elizabeth, eventually changing names to become North Avenue. It ends at Newark Avenue (NJ 27). The entire length is a surface road with traffic lights.
Many years ago, NJ 439 continued across the Goethals Bridge to become NY 439, which followed Forest Avenue and Victory Boulevard across Staten Island to end near the ferry terminal in St. George. NY 439 has been decommissioned, and NJ 439 has been truncated to end at I-278.
---
Copyright © 2003-2021 by David Golub. All rights reserved. The author would like to thank William Roll for contributing photographs and LC for contributing documents to this web site. You may not reproduce any text or photographs on this web site without express permission from the author. Hotlinking of images from this site is strictly prohibited. Route symbols based on graphics from Central PA/MD Roads and Wikipedia. Map icons by MapGlyphs.com.