Rio Grande Avenue, Wildwood Boulevard, Delsea Drive, South Second Street, North Second Street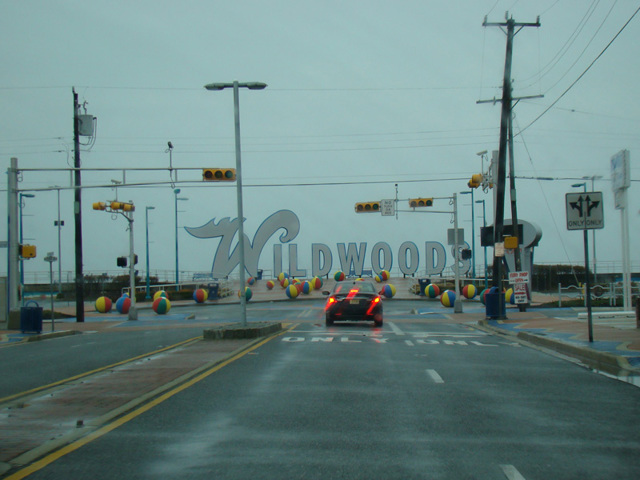 ---
Direction:

North/South

Southern Terminus:

Dead end at the boardwalk in Wildwood

Northern Terminus:

US 130 in Brooklawn

Distance:

75.20 miles miles

Counties:

Cape May, Cumberland, Gloucester, Camden

Signed:

Yes
NJ 47 is a major north/south route extending from the southern end of the Jersey Shore to the suburbs of Philadelphia. The southern portion of NJ 47 connects the southern end of the Cape May Expressway (NJ 55) to Cape May and the surrounding towns. NJ 47 begins at a dead end at the boardwalk in Wildwood. It runs east through Wildwood along Rio Grande Avenue. Heading out of Wildwood, it changes names to become Wildwood Boulevard, crosses a couple of bridges, and then has an interchange with the Garden State Parkway (NJ 444). After a few blocks, it crosses US 9 and becomes Delsea Drive, a name that it will keep for almost all of its length.
Delsea Drive curves to the north and runs north through Middle Township. It then curves to the northeast. In Millville, the Cape May Expressway (NJ 55) has its southern terminus at Delsea Drive. NJ 47 runs north through Vineland and Glassboro to Deptford, crossing the expressway twice. Between Deptford and Brooklawn, it crosses the New Jersey Turnpike (NJ 700) and I-295, having an interchange with the latter but not with the former. It ends at US 130 in Brooklawn.
For most of its length, NJ 47 is a two-lane undivided road with traffic lights. The exceptions to this are Wildwood Boulevard and the easternmost few blocks of Rio Grande Avenue in Wildwood, which are four-lane divided roads, and the northernmost portion of Delsea Drive in Brooklawn, which is a four-lane undivided bridge over Big Timber Creek.
---