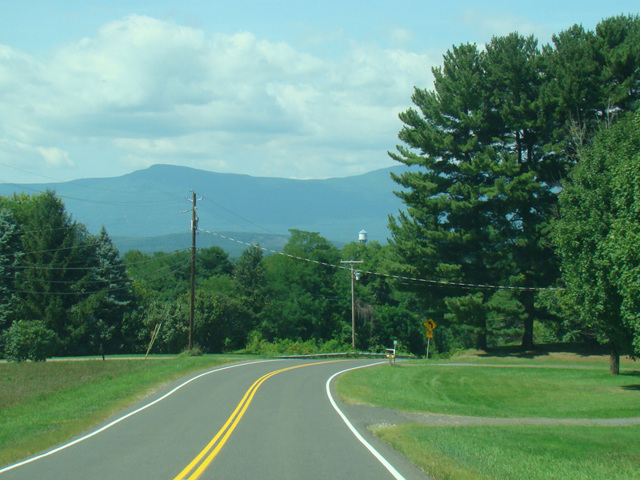 ---
Direction:

East/West

Western Terminus:

Railroad tracks in Tivoli

Eastern Terminus:

East Kerley Corners Road (Columbia CR 2) at the Dutchess-Columbia county line

Distance:

5.87 miles

Signed:

Yes
CR 78 is an east/west route in the far northwestern corner of Dutchess County. It begins at a dead end by the railroad tracks along the Hudson River in Tivoli. The first section, known as Broadway, goes uphill into town to NY 9G. At NY 9G, CR 78 changes names to become West Kerley Corners Road, which continues east to US 9. CR 78 is multiplexed with US 9 for one block to the north and then splits off as East Kerley Corners Road, which runs east to the Dutchess-Columbia county line. It changes designation there to become Columbia CR 2.
Many years ago, the western terminus of Broadway in Tivoli was the site of a ferry across the Hudson River. At the time, Broadway between the ferry and NY 9G was designated NY 402.
---
Copyright © 2003-2020 by David Golub. All rights reserved. The author would like to thank William Roll for contributing photographs and LC for contributing documents to this web site. You may not reproduce any text or photographs on this web site without express permission from the author. Hotlinking of images from this site is strictly prohibited. Route symbols based on graphics from Central PA/MD Roads and Wikipedia.