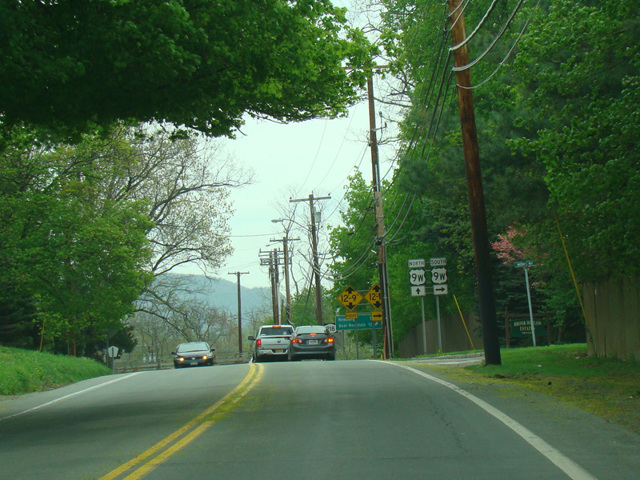 ---
Direction:

East/West

Western Terminus:

NY 32 in Cornwall

Eastern Terminus:

Angola Road (CR 9) and Main Street (CR 9) in Cornwall

Distance:

0.51 miles

Signed:

Yes
Quaker Avenue is a short east/west route in Cornwall connecting NY 32 to Angola Road (CR 9) and Main Street (CR 9). The entire length is a two-lane undivided road. There is an interchange with US 9W from Quaker Avenue.
As of 1970, the entirety of CR 107 and the portion of CR 9 between CR 107 and NY 218 were designated NY 307. This route has since been decommissioned.
---
Copyright © 2003-2020 by David Golub. All rights reserved. The author would like to thank William Roll for contributing photographs and LC for contributing documents to this web site. You may not reproduce any text or photographs on this web site without express permission from the author. Hotlinking of images from this site is strictly prohibited. Route symbols based on graphics from Central PA/MD Roads and Wikipedia.