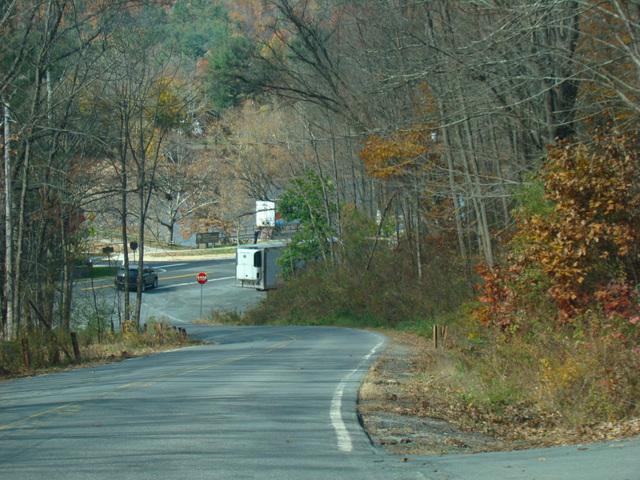 ---
Direction:

North/South

Southern Terminus:

NY 97 in Minisink Ford

Northern Terminus:

York Lake Road at Minisink Battleground Park

Distance:

0.78 miles

Signed:

Yes
Minisink Battle Ground Road is a short road connecting NY 97 to Minisink Battleground Park, the site of a minor battle during the American Revolution. It begins at NY 97 and runs north for about three quarters of a mile to the entrance to the park, where it becomes York Lake Road. It is a two-lane undivided road.
Across NY 97 from Minisink Battle Ground Road is the Roebling Bridge, also known as the Delaware Aqueduct. It is a one-lane bridge across the Delaware River to Lackawaxen, Pennsylvania. It was built by John A. Roebling, who is famous for his role in building the Brooklyn Bridge.
---
Copyright © 2003-2020 by David Golub. All rights reserved. The author would like to thank William Roll for contributing photographs and LC for contributing documents to this web site. You may not reproduce any text or photographs on this web site without express permission from the author. Hotlinking of images from this site is strictly prohibited. Route symbols based on graphics from Central PA/MD Roads and Wikipedia.